China is developing into a world market with 1.4 billion customers from a world factory with 1.4 billion labor force. The huge upgrading of consumption power and technological innovation of it are bringing new opportunities to global enterprises and brands. If your company is not in China, and you have to do business with companies in mainland China, like choosing suppliers or selling products, then you have to check the authenticity of those companies to avoid business losses. However, the names of enterprises in mainland China are all in Chinese instead of English, so it is impossible to inquire with English names. If there is an accurate Chinese name of a Chinese enterprise, then, the first step is to know the legal representative, registered capital, business scope and enterprise type of the Chinese company. Next, you need to know the company's address, shareholder composition and so on. The following are the steps to do.
The first step: to begin with, you should check the information of the company in the Industrial and Commercial Bureau enterprise credit information publicity system (http://www.gsxt.gov.cn/index.html). If you can't find related information about the company, you should be cautious, as the company is probably illegal or it may be a newly founded one which hasn't register in the industrial and commercial bureau credit system. This is the most basic way to verify the enterprise information.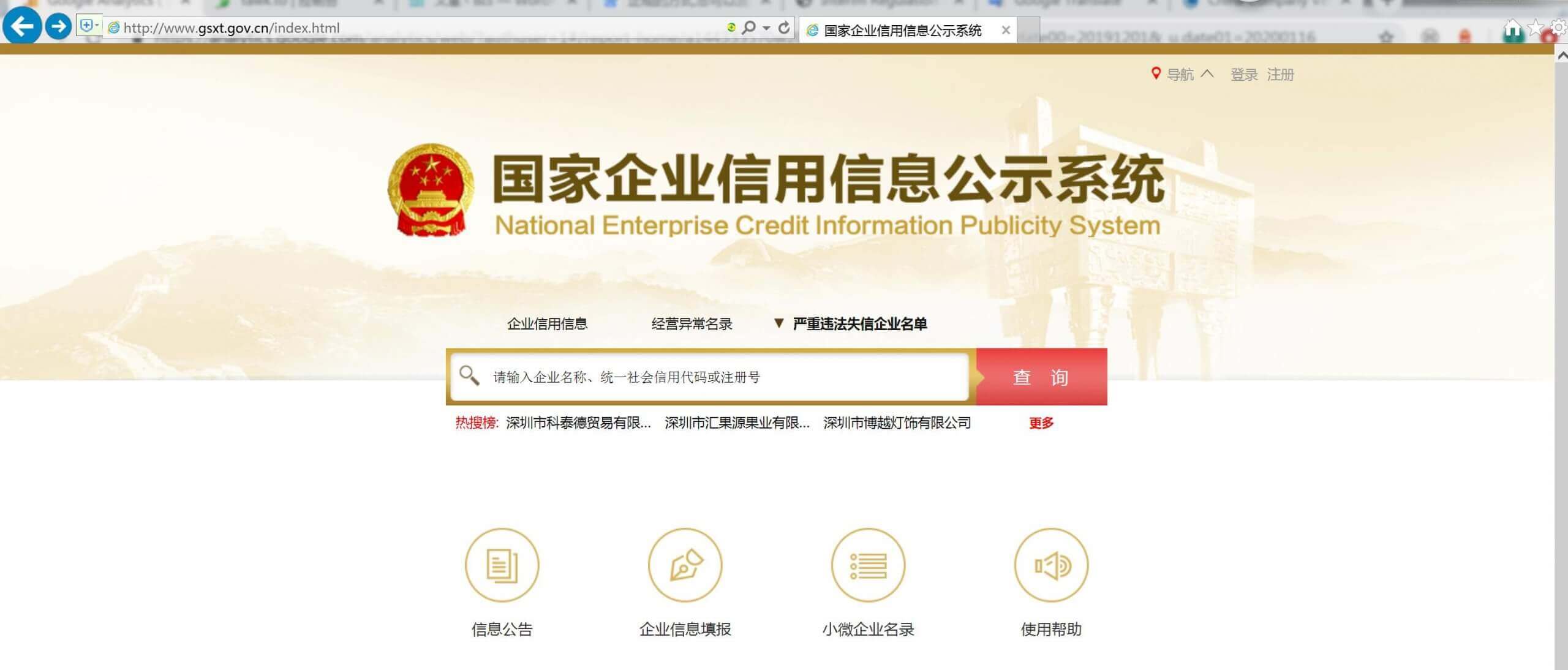 Check the related company: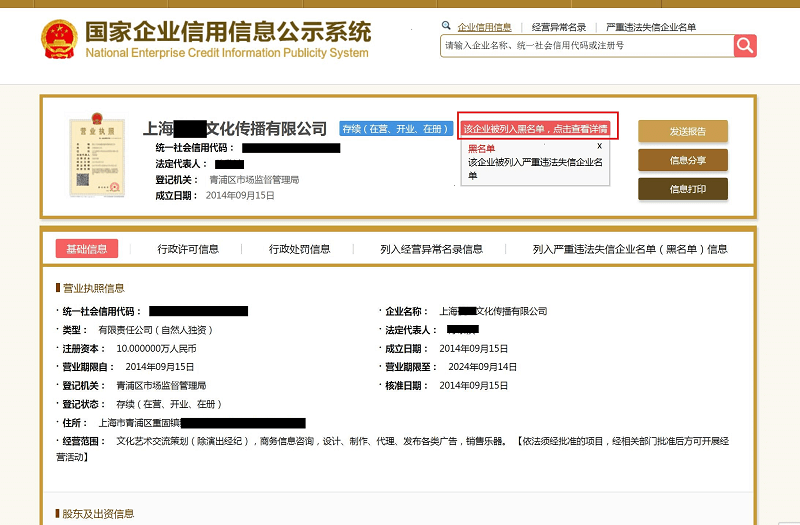 The second step: Check to see if this enterprise has a website, as the formal Chinese enterprises' websites all have an Internet ICP record number, the purpose of the record is to prevent illegal website business activities on the Internet. Avoid creating fake websites that pose as companies.
Log in the official website of Chinese enterprises and find the ICP record number at the bottom of the page: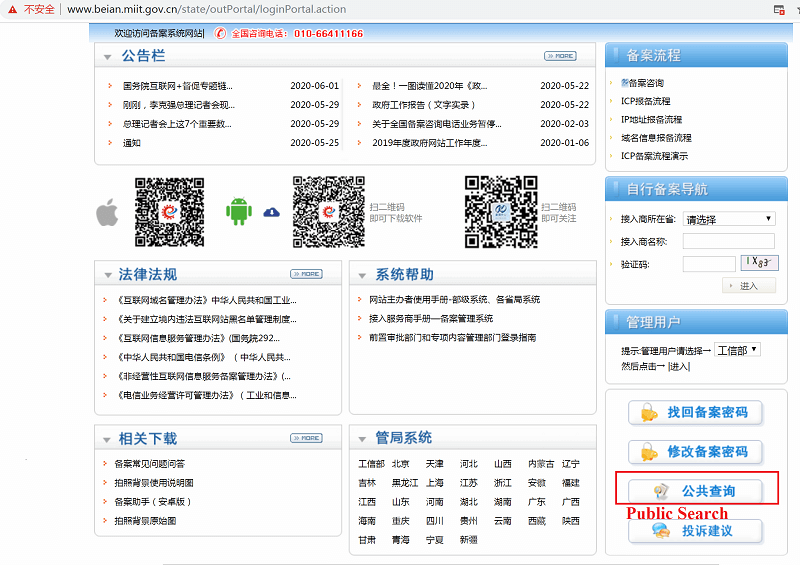 Click the button [record information query]: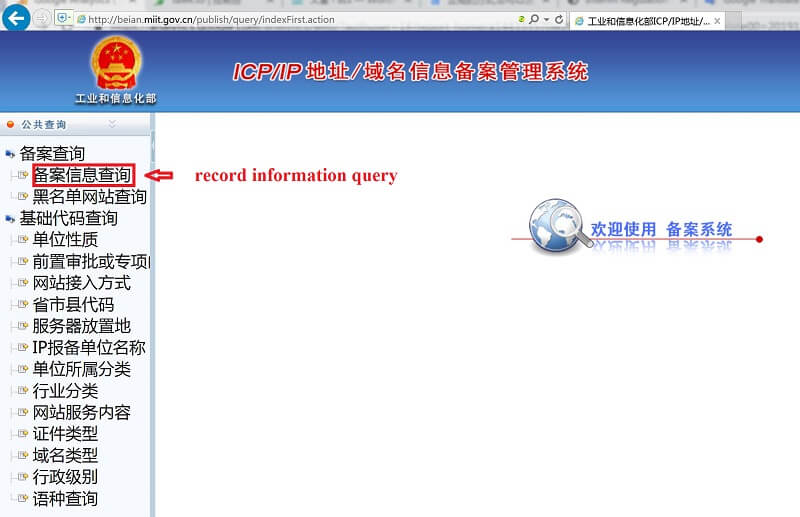 Enter the enterprise's record number and verification code:

If information of the enterprise website is inquired, indicating that the website has been put on record with the enterprise information, which can be generally judged to be no problem.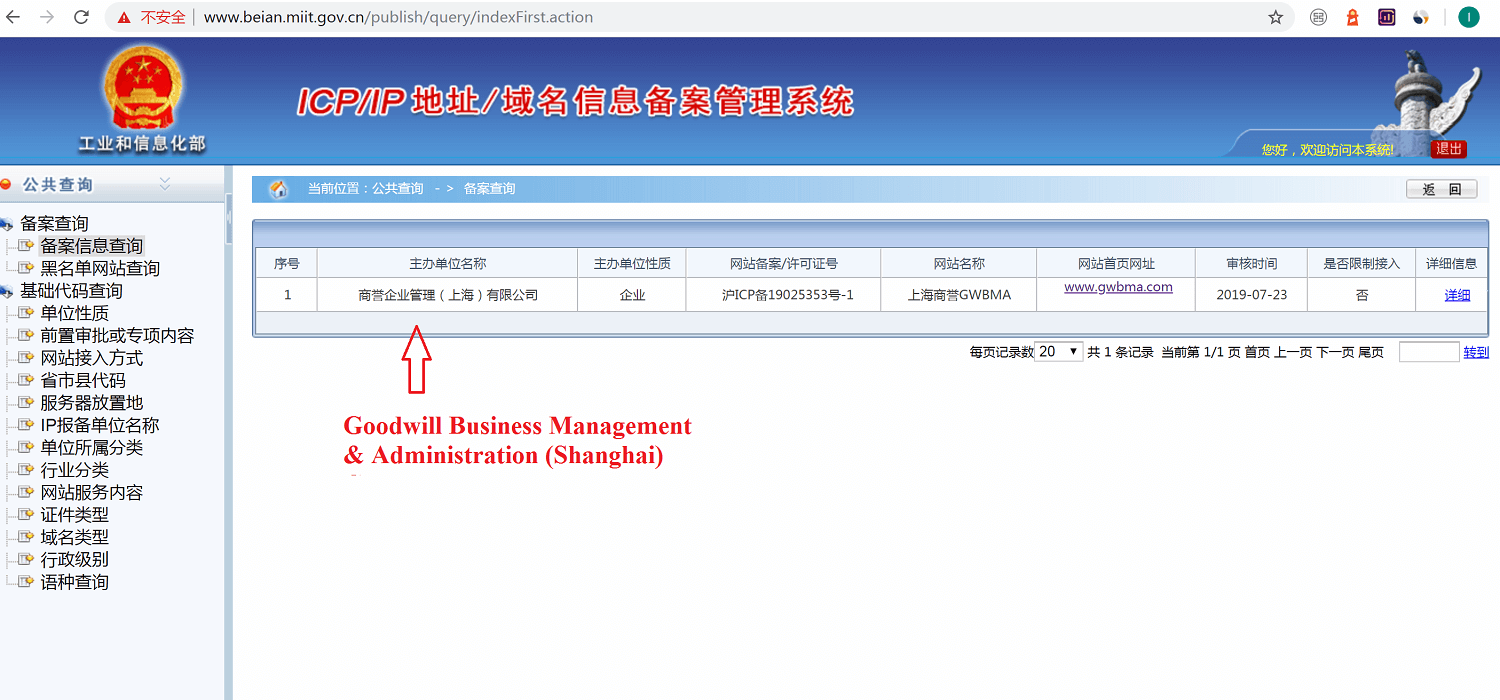 The third step: Know the enterprise's credibility of information through the law firm.
Inquire the enterprise's credibility of information or judgment document through due diligence.
We (GWBMA) can help you inquire the enterprises in mainland China, provide overall service for you so that you can fully know your Chinese partners.