After 1st January 2022, according to the Announcement on Adjusting the Method of Issuing Trademark Registration Certificates, China National Intellectual Property Administration (CNIPA) issued only Electronic Trademark Certificates in Mainland China. It means that the e-copies of Trademark Certificates will be made available instead of Paper Trademark Certificates.
New Electronic Registration Certificate
If the Trademark Owner receives the Notice of Obtaining Trademark Certificate, they can log in to the official website of CNIPA, and enter the "registration number" and "download code" to download copies of the Electronic Trademark Certificate.

New Electronic Certificate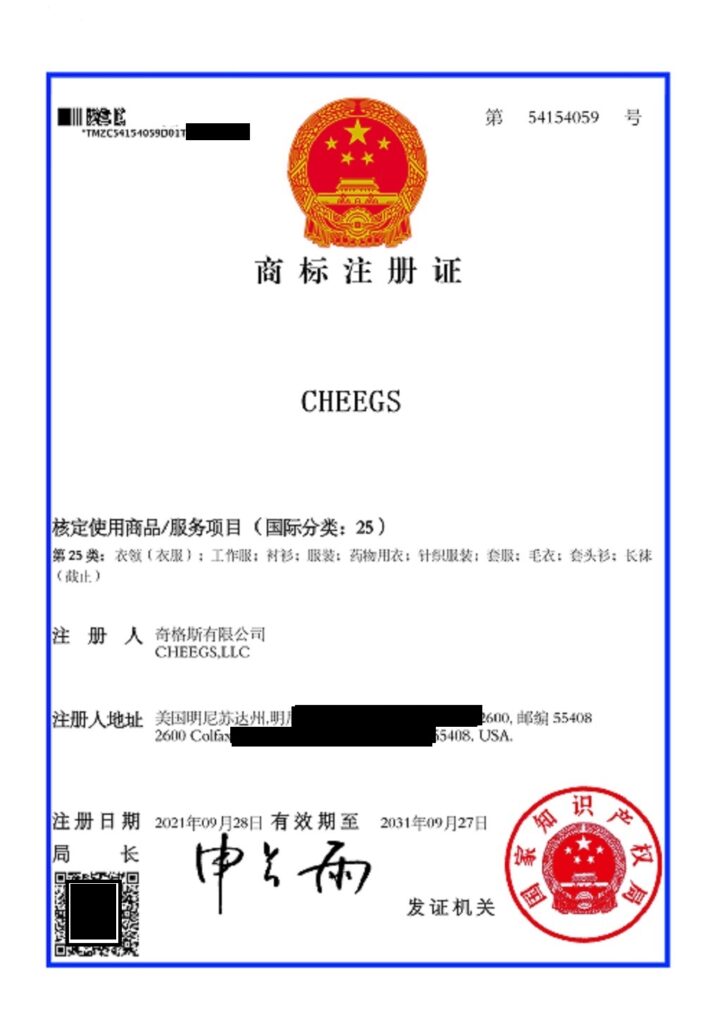 Previous  Certificate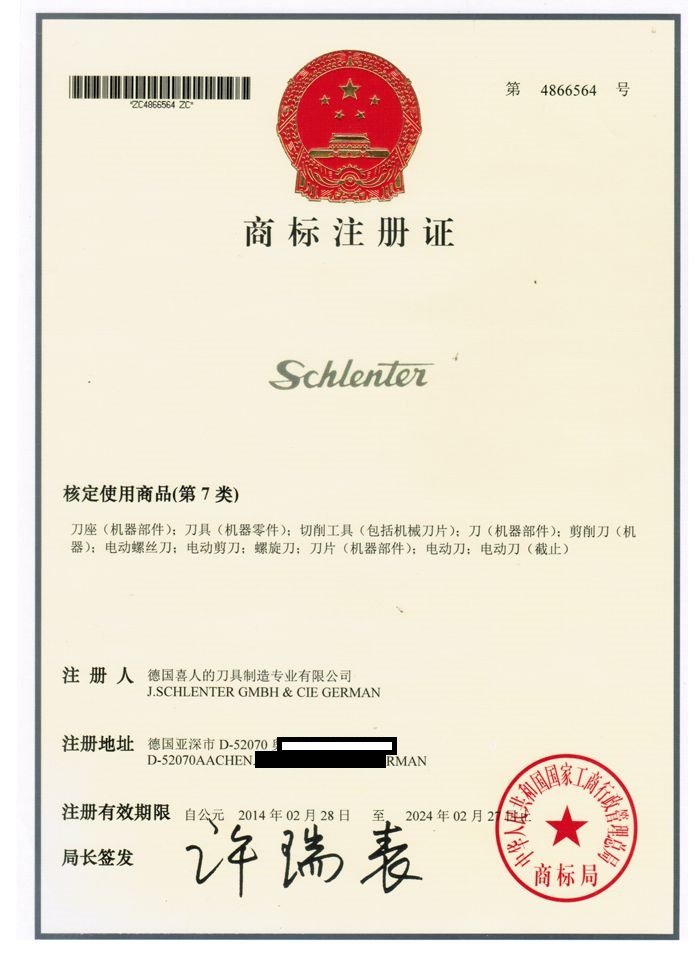 Timeline of the adjustment of the transition period
Between October 15 and December 31, 2021, for trademark registration certificates generated from the publication of registration and other trademark applications, a Notice of Obtaining Trademark Registration Certificate will be provided for an application that is submitted in paper form. The registrant shall log in to the China Trademark Website (CNIPA) to obtain an electronic trademark registration certificate with the URL  to access CNIPA and the extraction code indicated on the notice, and a paper registration certificate will be delivered at the same time. The method of issuing trademark certificates for applications filed electronically remains unchanged for the time being. Therefore, Electronic Trademark Certificates have the same legal effect as paper ones. If needed, the trademark owner may print out the electronic trademark certificate for use.
 Time
Trademark Application Form
Trademark Certificate Form
Before October 14, 2021
Paper Application
Paper
Online Application
Paper & Electronic
October 15, 2021 – December 31, 2021
Paper Application
Paper & Electronic
Online Application
Paper & Electronic
After January 1, 2022
Paper Application
Electronic
Online Application
Electronic
Register the Electronic Trademark in China
If the Trademark Owner is the expat, they can also entrust a Power Attorney to conduct the trademark download process. GWBMA can help you register a trademark for a name, logo, or slogan. just get started by filling out an online order form. Firstly, you can use the Free Trademark Search Engine and check the trademark classification in China. Secondly, our Trademark Attorney will check the availability of trademarks and provide you with a professional suggestion. When your application is finished, we will file it to  CPINA in 3 working days. Furthermore, your Trademark filing is handled by attorneys at every stage, and we will professionally translate your identification and government documents into Simplified Chinese.  Moreover, you can check the application status and Procedure for your order. Meanwhile, you can also download the Official Gazettes till your service is fulfilled.